The common notion is almost unanimous. Green shoots, bottom, recovery, V shape, problems fixed, done … There is certainly no lack of optimism on Wall Street and in the financial news media. Certainly we cannot possibly go any lower, can we?
But the S&P 500 is embarking upon gratuitously high price earnings ratios: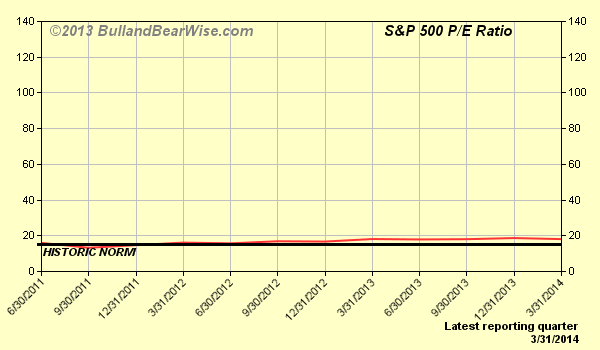 … in fact, there has never been a time in history since tracking this data where the S&P500 has been more expensive than it is right now. The highest up to now had been in 2000 when it was at a PE ratio of around 45.
Think stocks are looking cheap right now?
Related Posts: